The problem/opportunity.  To convince businesses to include Paypal express checkout in thier online checkout process.
The solution.  With the largest percentage of 'shopping cart abandonment' being down to the online checkout process taking too long, the answer was to demonstrate how many people stick around until the end of something if they know it will be very short – cue a series of 5 second versions of notoriously long novels and films, and cue a dramatic drop in shopping cart abandonment at the checkout. It's won an E3 Agency Network 'Best of Europe' Award, and the 'Best Use of Creative' gong in the B2B Marketing Awards. Which was nice.
Roles.  I was the lead Creative & Art Director with my creative partner and copywriter Matt Lord.
5 Second Films:
Print/Press: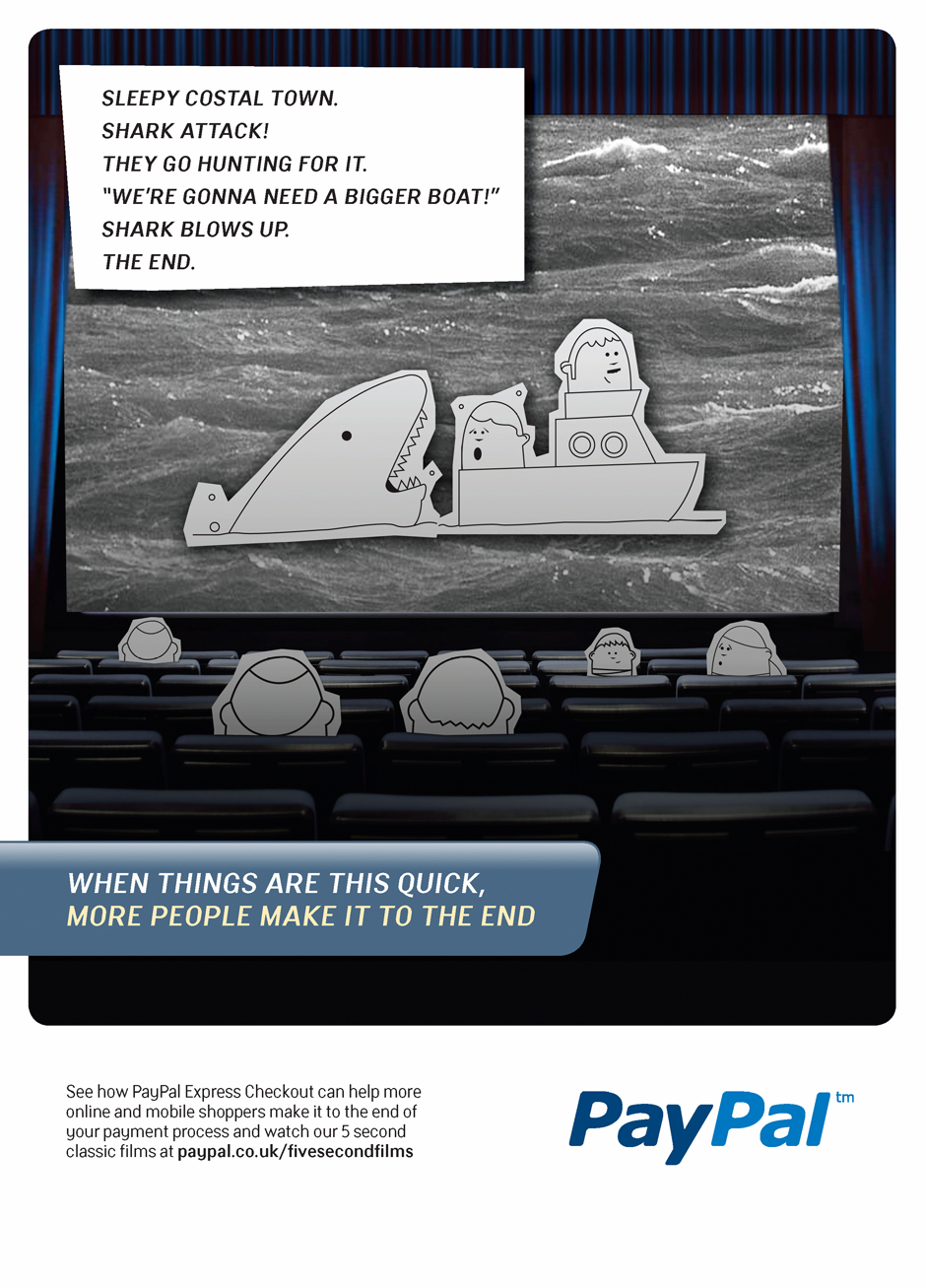 OLAs: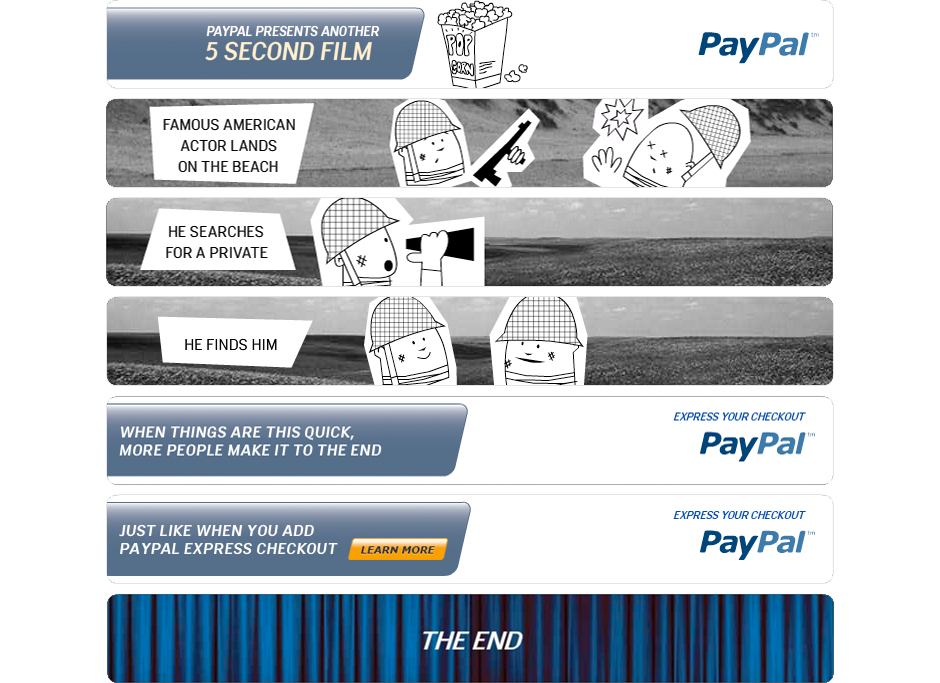 Experiential: