The problem/opportunity. Chiltern Railways wanted to create a new, seamless way for its customers to travel on its routes.
The solution. Working with Cubic (station gate manufacturers), we created an entirely new bluetooth gate interface, allowing the user's phone open the gate without the use of tickets or traditional contactless cards. The solution we envisioned required building an app that was able to track the user, determine not just when they were on a train, but what train they were on and where they got off – and then search for the best possible ticket prices for that journey.

I wanted to create something that looked and behaved nothing like existing train apps. The app would act as the user's ticket, allow them to enter and exit stations, would allow users to search train departures, get live travel updates, and display a history of all of their journeys and fare prices.

Working in a small, agile team we were able to take a quick, iterative approach to design, prototype and build, meaning the app was changing and improving as quickly as we were getting user feedback.
Roles. I was the UX and UI designer. I created all in-app illustrations and animations. I organised and scripted usability research sessions.

Front-end development by Mats Trovik and Mukund Agarwal. Back-end by Matt Jackson and Peter Nociar.
UX sketches and Wireframes


---
UI Design – Account Creation
---
Prototype – Account Creation
---
UI Design – Status Screens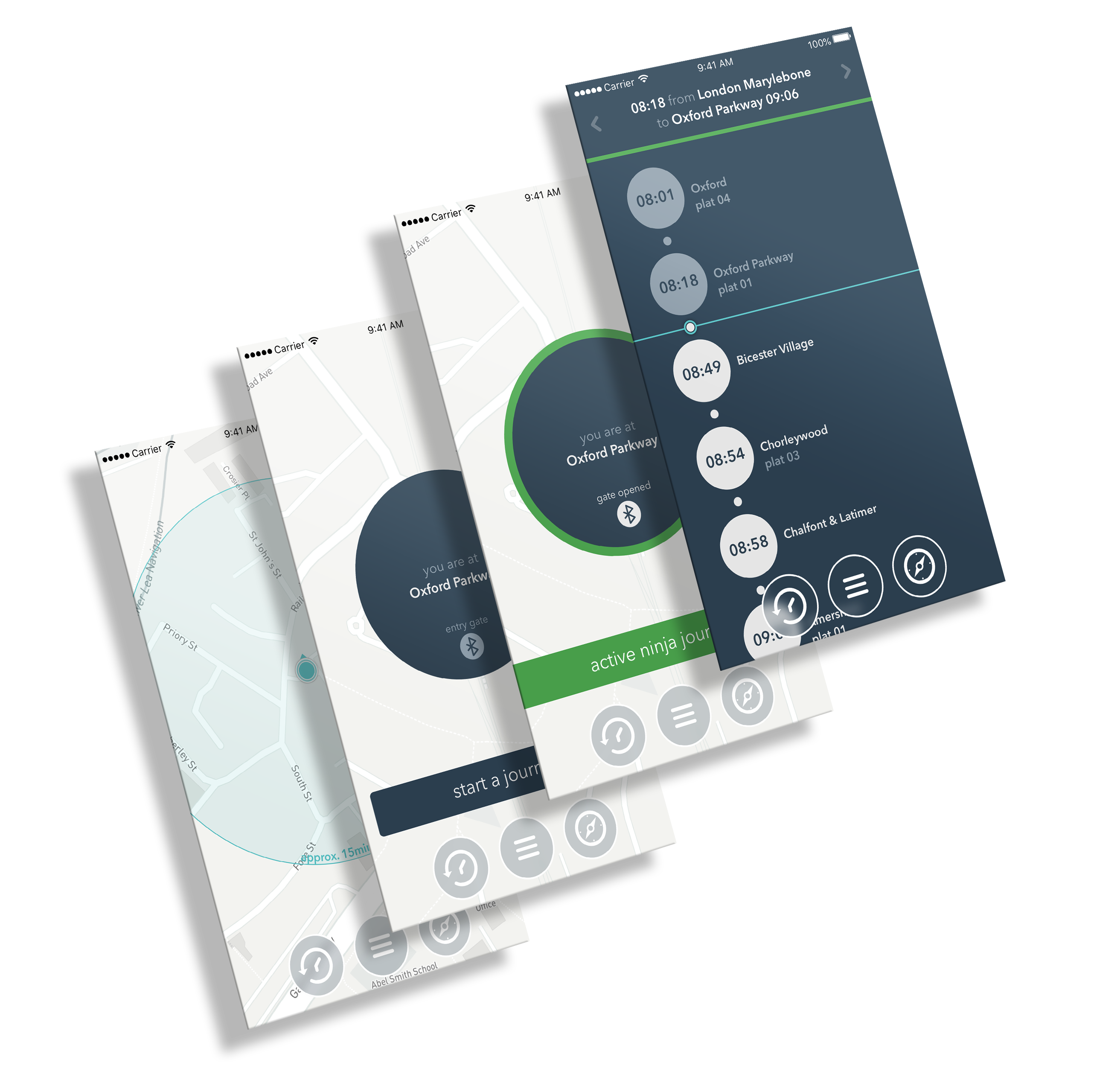 ---
Prototype – Status screen (starting a journey)
---
UI designs – Travel History
---
Usability Research Video