The Problem/opportunity. Despite having millions of users, the National Rail Enquiries app and website haven't been updated for years. They are losing users as Trainline take a larger and larger share of both the search and ticket sales market.
The Solution. I was tasked with renewing the UI design of both the website and the mobile app and improving the UX for a small user research session. Adding competitive features such as in-app purchasing, split-ticket options, cheapest ticket finder and many other improvements meant the user-experience was vastly improved and the new design that brought the brand up-to-date was universally liked.
Roles. I was the Product Designer (UI & UX).
Mobile App
---
Prototype
---
Website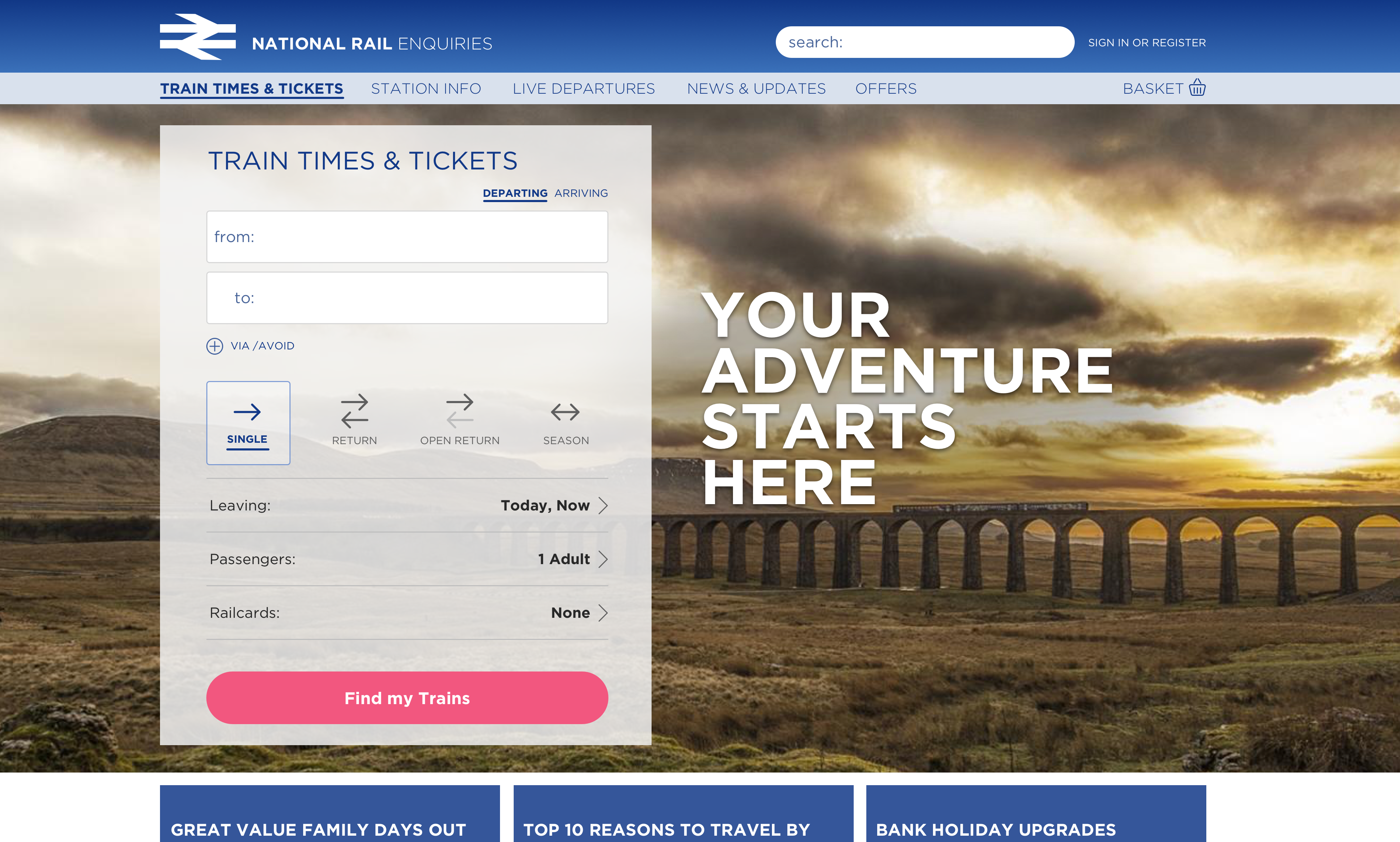 ---