The problem/opportunity. Consumer trust in train operators to offer transparency and find the best fare for a journey is low. The way we book, pay for and use train tickets hasn't progressed much in the last decade so we saw a real opportunity to revolutionise the rail industry, improve user experience and gain consumer confidence.
The solution. By approaching the problem from the opposite end to traditional ticketing solutions, we realised that if the customer paid for their ticket retrospectively – after they've completed a full month's worth of journeys – we could guarantee they pay the best fare by finding them the cheapest combination of tickets that would cover all their trips. We wanted to create the ultimate travel companion that made train travel as easy as possible at all times.
Roles. I was the UX and UI designer. I was also responsible for creating the new branding from scratch. I created all in-app illustrations and animations. I organised and scripted usability research sessions.

Front-end development by Mats Trovik and Mukund Agarwal. Back-end by Matt Jackson and Peter Nociar.
---
UX sketches & wireframes
---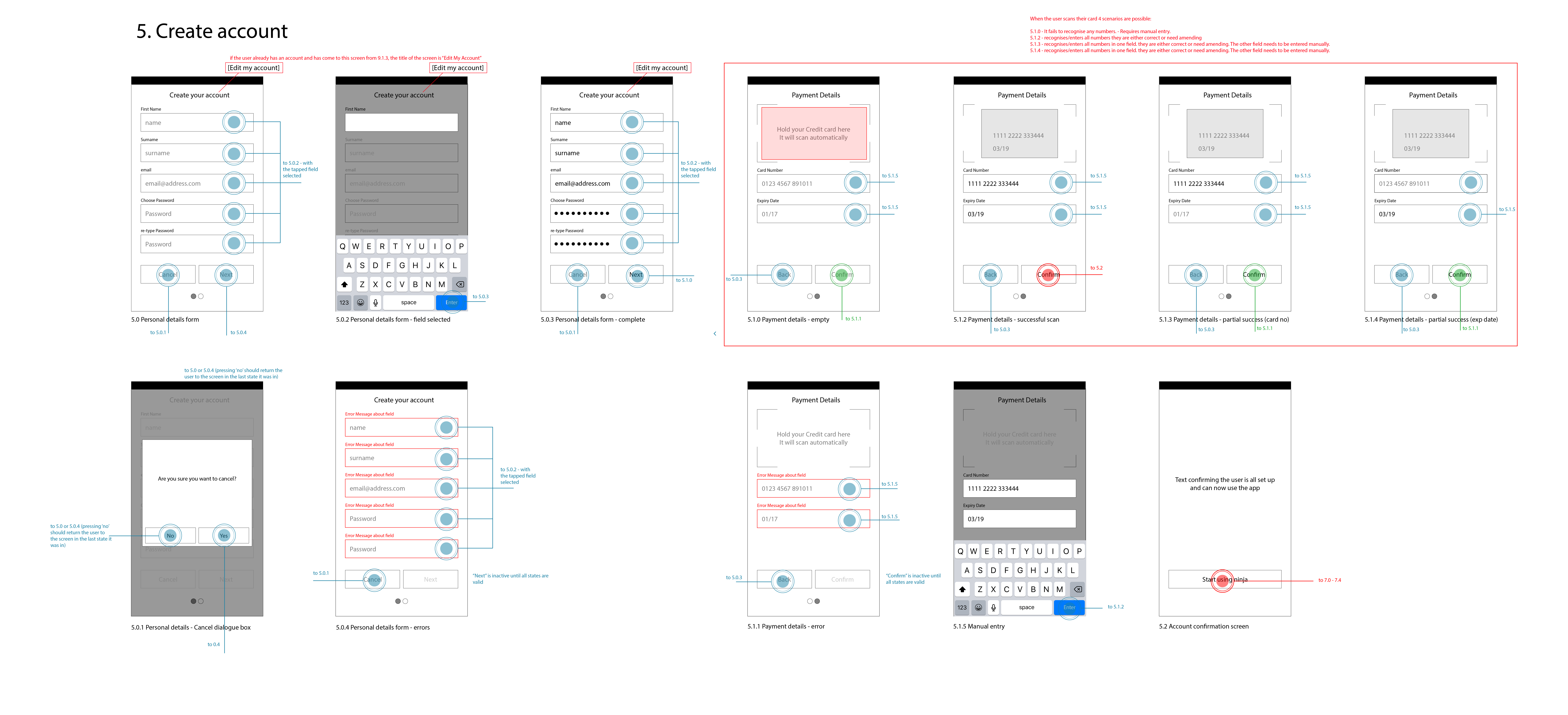 ---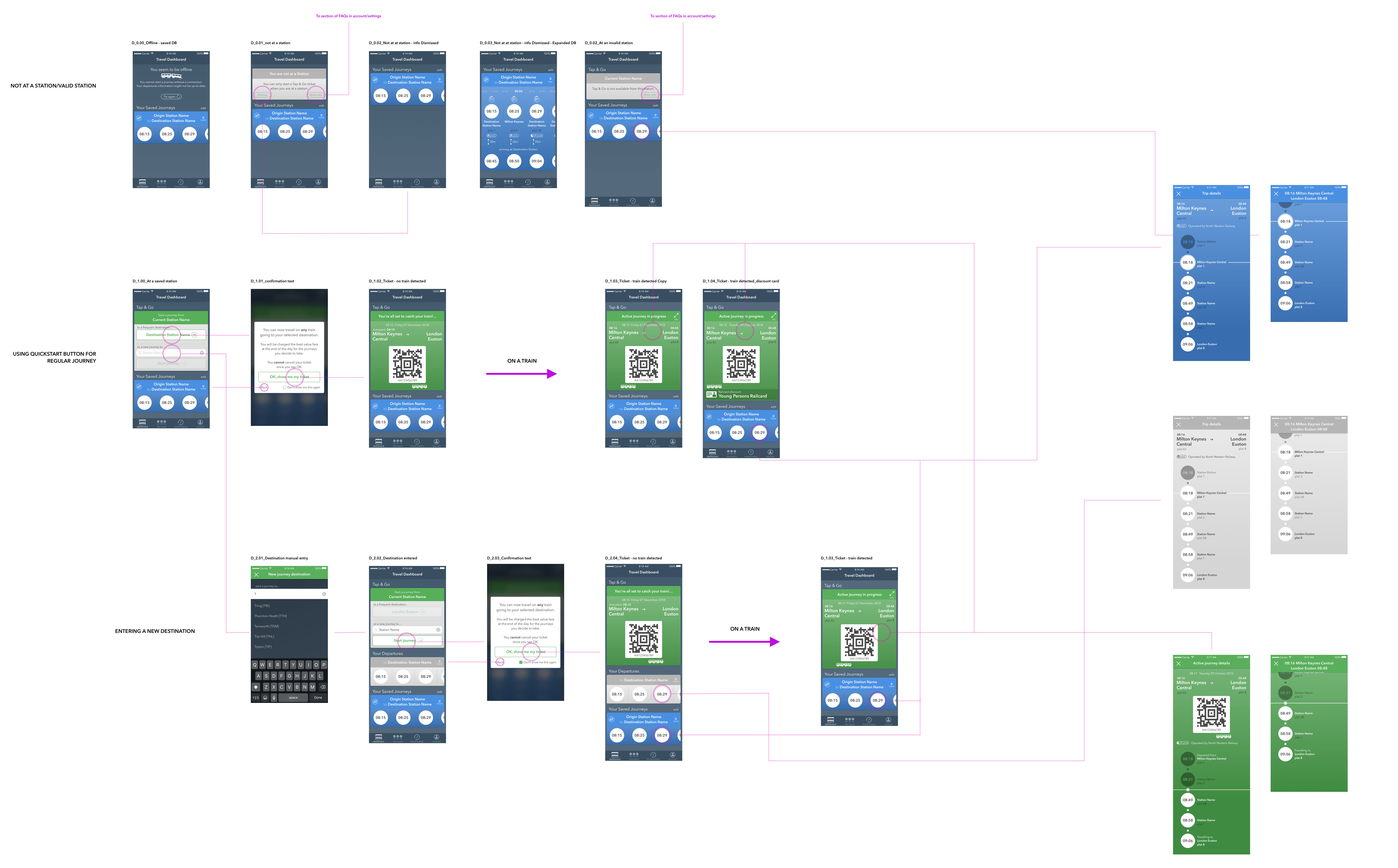 ---
Prototype – Start a Journey
---
Usability testing
---
UI designs