The problem/opportunity.  To make a LG's latest smart phone offerings stand out in a saturated market, dominated by the iphone.
The solution.  Using bold, striking graphics and headlines to match, we created multiple campaigns that highlighted each of the phones core strengths, but creating an over-arching campaign that encompassed all of the phones in the new Optimus range.
Roles.  I was the designer and Illustrator for the whole campaign. I created all the on-screen phone graphics which acted as headlines on the print ads. I designed the website, the press ads and the traditional and digital out-of-home.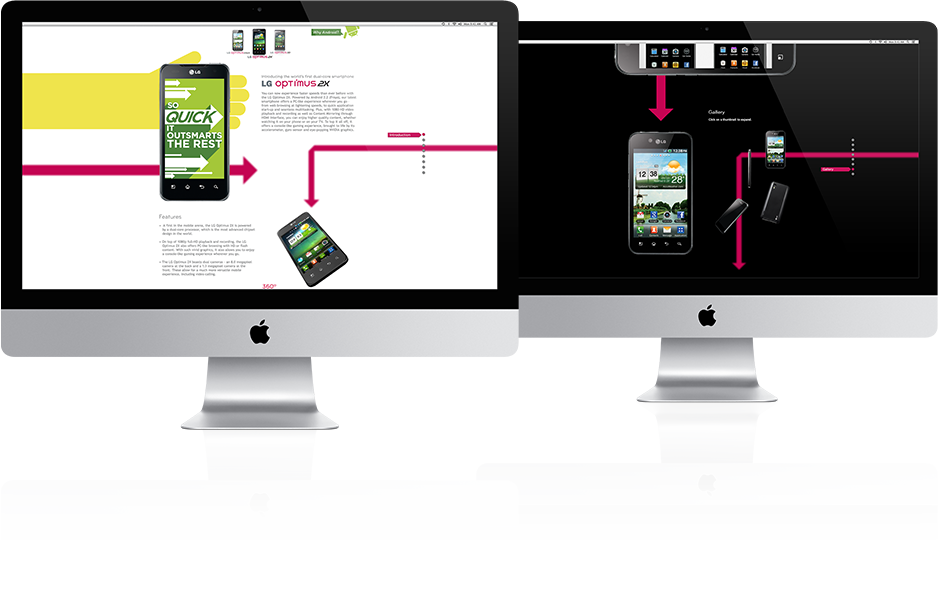 Print and Out of Home.