The problem/opportunity. To convince audiences that cleaning the toilet by hand is unpleasant and now unnecessary.
The solution. Originally only briefed for online ads, this series of spy-movie-parody ads featuring the 'Duck' proved to be so popular that the client returned with a second brief for a TVC. Two scripts went into testing and one made it through to production. I also created a website, which was translated and localised for each market across EMEA.
Roles. I was the lead Creative and Art Director of the online ads and TVC. My creative partner and copywriter was Julie Seal. Animation was by A Large Evil Corporation (aka ALEC). I designed the site.

Website.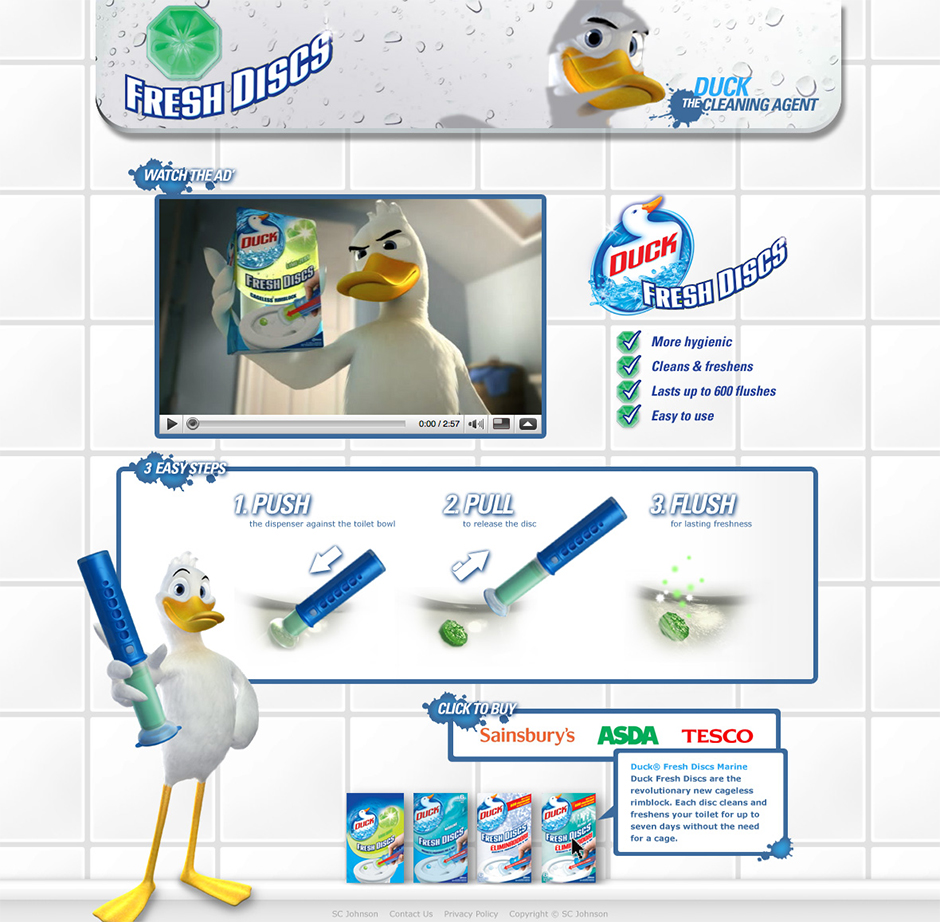 TVC.
My preferred script with the mission impossible inspired duck…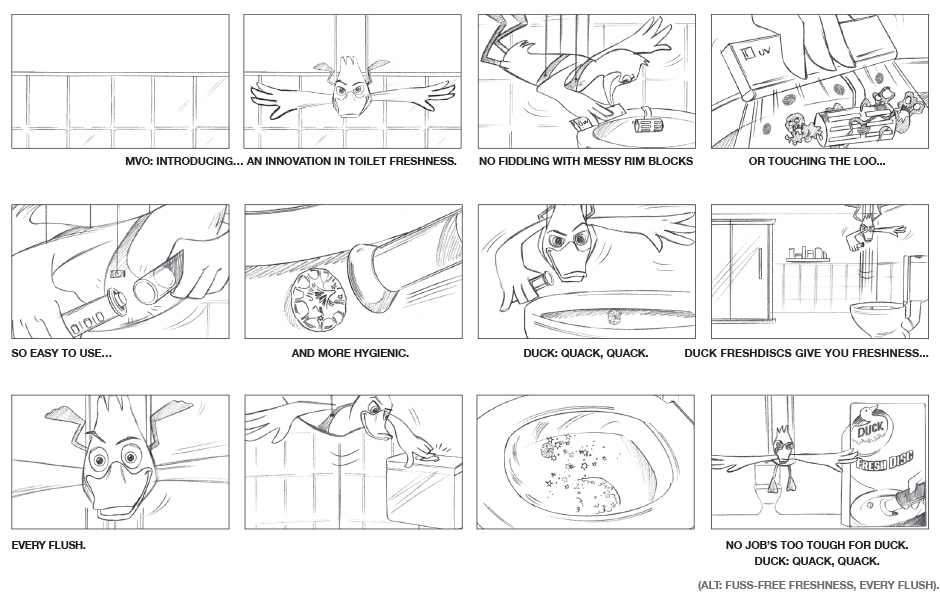 The client chose this version with the 'parkouring' duck…